Ivan Danne, BSc, DC, MCAI, Doctor of Chiropractic & Clinic Director.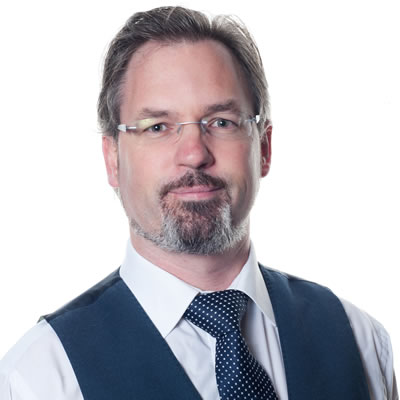 Ivan Danne is originally from Youghal, East Cork. He graduated in 1995 from what was then the only recognised Chiropractic College in Europe, the Anglo-European College of Chiropractic (AECC) in Bournemouth after completing a four year Bachelor of Science degree.
Ivan initially returned to Ireland to work for three years at the Cork Chiropractic Clinic in Wilton with Virginia Cantillon and associates, and then moved back to England in 1998 to further his Chiropractic career. After three years working in Bristol he moved to Nottingham in 2001 where he spent 7 years building a successful practice at the Beeston Chiropractic Clinic. His patients came from all walks of life and included two international top ten ATP tennis players, league footballers, rugby players and national county cricketers.
During this period he furthered his training by undertaking several specialty courses including medical acupuncture (myofascial dry needling) with the British Medical Acupuncture Society. He also qualified to work in the equine and canine fields when he completed the International Academy of Veterinary Chiropractic course in 2005 (see Munster Veterinary Chiropractic).
Ivan and his wife Debbie returned to Ireland in 2007 to permanently settle and establish a clinic near the river Blackwater, after which he has named the clinic in honour of his grandfather, the late Jack Copithorne who for many years ran ferry and fishing trips on it from both Youghal and Cappoquin.
Registered organisations include:
Chiropractic Association of Ireland
European Chiropractic Union
International Veterinary Chiropractic Association